The best PSP emulators for PC that supports most for gaming of the device.
Open EMU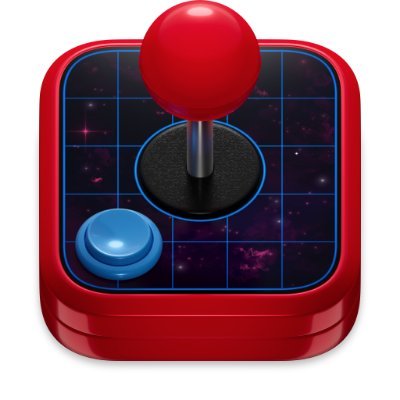 OpenEmu is emulating game consoles that have already become classics. One of its strengths is its stylish interface, as it had designed to simplify the control as much as possible and allow the user to immerse himself in the game. Therefore, activities such as adding games have been made as simple as possible; With the inclusion of drag-drop to do it manually and scan the system to automate the process, while not forgetting aspects such as presentation and game setup of controls.
Features:
• ROMs organizes by console and collection;
• Games have presented with cover art and rankings;
• Scanning the system for ROMs;
• Drag and drop feature to add games;
• Gamepad support;
• Especial control settings for each console.
Support for various consoles: Pocket, NintendoDS, TurboGrafx-16, Virtual Boy.
PPSSPP
PPSSPP is just an emulator of the device, so all the games from the regular PSP fit it. PPSSPP has the best graphics settings on the PC.
Benefits of the PPSSPP:
• Good optimization. Everything works quickly without any glitches;
• Constant updates and improvements by the developers;
• It is suited for weak PCs;
• Enables you for playing all PSP games;
• It can playback in HD definition;
• PPSSPP best graphics settings pc;
• Lots of settings. You can adjust every little thing to suit you and your device without any problems;
• It sees all the video cards on your laptop, and you can easily switch between them;
• Completely free.
JPCSP
JPCSP is a simulator, which enables you to PSP games on PC. JPCSP shows another level of:
• Stability;
• Colorfulness;
• Bright gameplay;
• Running a large number of games, and significant fixes.
The graphics become nicer becomes more comfortable, and fun to play.
PCSX-Reloaded
PCSX-Reloaded is a Sony Playstation emulator. It supports the play over the local grid and accepts all existing plugins.
Features:
• Possibility to save any moment of the game;
• ECM files support;
• Libarchive support;
• Use of plugins for GPU, SPU, and CD-ROM emulation;
• Support for multi-track cue files.
Additionally, PCSX-Reloaded uses HLE BIOS to simulate the Sony Playstation bios (BIOS), so it does not require a console bios dump to work.
Compatibility: Windows XP, Windows Vista, Windows 7, Windows 8, Windows 10.
Dolphin
Dolphin Emulator is an open-source Wii and GameCube. It supports most commercial games from both platforms, the Triforce arcade slot, and is the best PSP emulator for Windows.
Dolphin Emulator supports high-resolution textures, opens camera mode, can skip frames for better performance, and supports multiple gamepads and game controllers. It has network play support and the ability to force the game to be played in widescreen mode.
Being a cross-platform emulator, Dolphin is optimized to run on multi-core processors. It can use up to 3 cores (two threads and one core for low-level computations), which is ideal for running on 4-core processors. However, the best performance achieves in Windows.
Dolphin Emulator key same characteristics:
• Emulation of the Wii and gamecube consoles and the Triforce arcade machine;
• Feature to run most commercial games and match the original visuals;
• Backstop for a variety of game controllers;
• Support for high-resolution textures, antialiasing, and anisotropic filtering;
• Support for forced switching of games to widescreen mode.
Conclusion
With these programs, you can turn your PC into a gaming console and enjoy classic games that left only the best impressions. You need to: install the program, download the image of the game, and you can enjoy the process of passing. Settings in such programs are minimal.
Support Ukraine against russian fascists! Defend Europe from horde! Glory to Ukraine! 🇺🇦
Main Editor in Hooks.Guide, Embedded Software Engineer.