Each of us has had to deal with DNS_PROBE_FINISHED_BAD_CONFIG at least once, so this issue is not that rare. If it occurs, you cannot open webpages. In addition to that, this error is possible on any version of Windows because it is usually caused by some problem with the internet modem.
You may face it while using Internet Explorer, Google Chrome, or any other browser. The issue means that something is wrong with the DNS, and you cannot navigate a website because of it. The great news is that it is not a disaster, and here you will find out what you can do to manage it.
Can I Fix DNS PROBE FINISHED BAD CONFIG Problem?
If there is DNS PROBE FINISHED BAD CONFIG, it does not mean you need to worry. The reason is that it is not that hard to fix it. Furthermore, you can find a few pieces of advice below, but before you try any of them, you should make sure that everything, including the router and cables, is not disconnected. Another recommendation is to refresh the page of the website to rule out the possibility of an interim glitch with the connection. If nothing of the mentioned happened, you should try the below actions to fix the issue.
Restart Your Router
Your router may be fixed securely, but it does not mean that there is no necessity to reboot it so that the IP address is reset. Consequently, the first thing you should do to solve the DNS PROBE BAD CONFIG issue is to get the router restarted.
For this purpose, you just need to hold power down. Let it be off for one minute or more and turn it on. You can restart your PC while you are waiting for it to finish the process. As soon as the appliances are on again, your next step would be connecting to your LAN or Wi-Fi network and trying to open the website. If the issue is still there, you should move on to a different solution.
Renew the IP Address
Another thing you can do is the IP address renewal. If you do not know how to do it, you can use the below steps:
Step one. Click on Windows key + R and enter CMD into it to open Command Prompt;
Step two. When this is done, you are to type the ipconfig/release line and click Enter. This action will get your IP address released;
Step three. The last step is to enter ipconfig/renew and press Enter.
Flush the DNS Cashe

If the above options did not help you solve the DNS PROBE FINISHED BAD problem, then you can give this solution a try. Thus, you should perform the following actions:
Open the Start Menu option;
Now you need to open CMD, which is Command Prompt;
The next thing to do is to click on it and type the ipconfig/flushdns command;
You must confirm the action by pressing Enter;
The process will take a few minutes, and you need to close the tab when it is completed.
Reset IP Catalog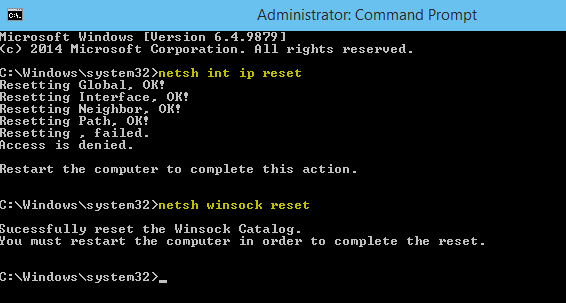 This solution implies that the internal catalog of IP addresses will be cleared out. The first thing you are to do is to open Command Prompt, and it is not hard to perform this action. After that, it is necessary to enter the following line: netsh int ip reset. This is not all because you need to type in metsh winsock reset catalog. As a result, Windows should get its catalog cleared, delete the error, and replace it with the correct entry. This a great method to solve the DNS PROBE FINISHED BAD CONFIG Chrome issue.
Change the DNS Servers
If you have tried to deal with the DNS_PROBE_FINISHED_BAD_SECURE_CONFIG problem, but nothing worked, then it is time to change the DNS servers. You are to perform the following to do that:
You need to press Windows key + R, and type ncpa.cpl and Run dialog appears. Confirm the action with Enter.
The goal of this action is to open the Network Connections window. It is necessary to locate connection, select it, and click on Properties.
Then you should choose Protocol Version 4 and select Properties.
In this window, it is necessary to select the Use the following DNS server addresses.
You are to set the Preferred DNS server: 8.8.8.8 and Alternate DNS server: 8.8.4.4 values.
Complete the action by clicking OK.
Disable Your Antivirus (or Firewall)
One of the usual problems with firewalls, software, and VPNs is that they may conflict with network settings at times. In fact, they can intervene with DNS servers. Consequently, if DNS PROBE FINISHED BAD CONFIG MAC keeps occurring, you might need to get firewall apps and antivirus software disabled.
If you are using Windows, you should click on the icon. There will be a search field where you are to type "defender." Then, it is necessary to select Virus and threat protection. You should find the Real-time protection option and turn it off. When this action is done, you will see Firewall and network protection in the panel on your left. Select Domain network. After that, you are to disable Windows Defender Firewall. That`s it. Now you can try to open the website again.
You should keep in mind, though, that the process is usually different for different systems. It can also differ based on firewall software and antivirus used. In the case of any doubts, it is recommended to get acquainted with the developer documentation for certain software to learn more information.
Winsock Reset Method in CMD (Command Prompt)
The last advice provided here is netsh Winsock reset command, which is highly likely to fix the DNS BAD CONFIG Chrome problem if the above solutions were not effective. The first thing to do is to go to the Start Menu. It is where you are to search for enter CMD. The next action is to go to CMD and right and click on it. Then, you will find Run as administrator and select it. Also, you are to type netsh Winsock reset and confirm it by pressing Enter. It is important to finish the action by restarting the computer. 
As you can see, it is possible to solve the issue on your own. Moreover, the process is not difficult. If the first solution did not work, you should try the rest tips, and one of them will definitely fix the issue.
Support Ukraine against russian fascists! Defend Europe from horde! Glory to Ukraine! 🇺🇦
Main Editor in Hooks.Guide, Embedded Software Engineer.